Antique Early American Clear Cut Crystal Decanter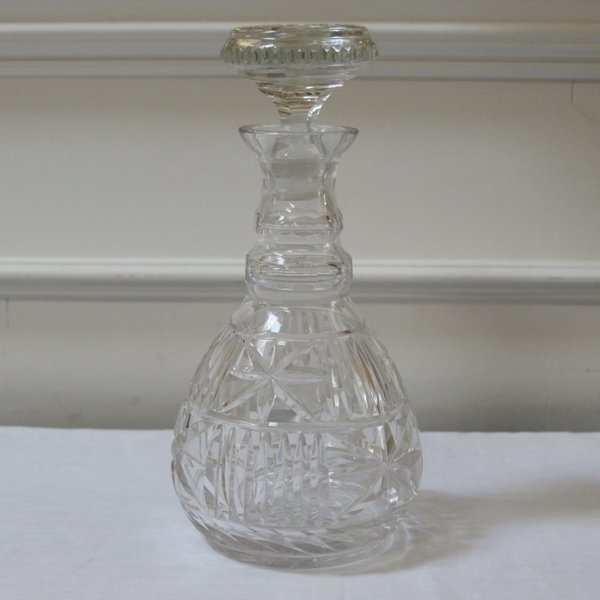 Antique Early American Clear Cut Crystal Decanter
Early American cut crystal decanter dating back to the early 1900's.
This is an impressive piece of bar ware featuring a line and star pattern and a large stopper with a star pattern and fluted edge.
It is in excellent condition with no chips or cracks.
Dimensions: total height 10 1/2", diameter at belly 5".
Shipping within the USA only
A $12 shipping fee will automatically be applied to this item at the check out. If you plan on picking it up in our shop, please contact us to make your payment over the phone so we can remove the shipping cost and make arrangements for your pick up.