Antique Cake Plate, Bruder Schwalb Carlsbad Czech Republic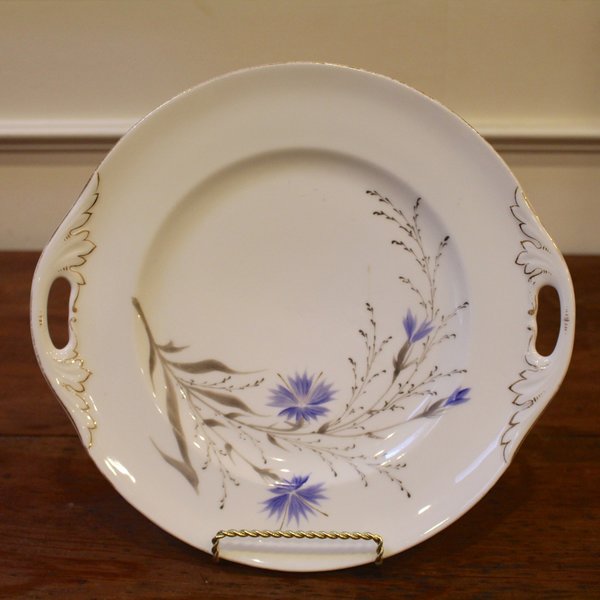 Antique Cake Plate, Bruder Schwalb Carlsbad Czech Republic
Antique cake plate by Bruder Schwalb Carlsbad in the Czech Republic C.1880.
This beautiful old cake plate is hand painted with a grey stem of blue flowers. It has 2 cut out handles trimmed in gold and the rim is also trimmed in gold.
It does have the makers mark on the back, however the imprint is too faint to see without magnification.
There is some wear to the gold trim and a crack in the center. This is shown in the pictures and is reflected in the price.
Dimensions: length including handles 11 1/4", width 10 5/8".
Item #GY882
SHIPPING within the USA only.

A $10 shipping fee will automatically be applied to this item at the check out. If you plan on picking it up in our shop, please contact us to make your payment over the phone so we can waive the shipping cost and make arrangements for your pick up.