Antique Early American Brilliant Clear Cut Crystal bowl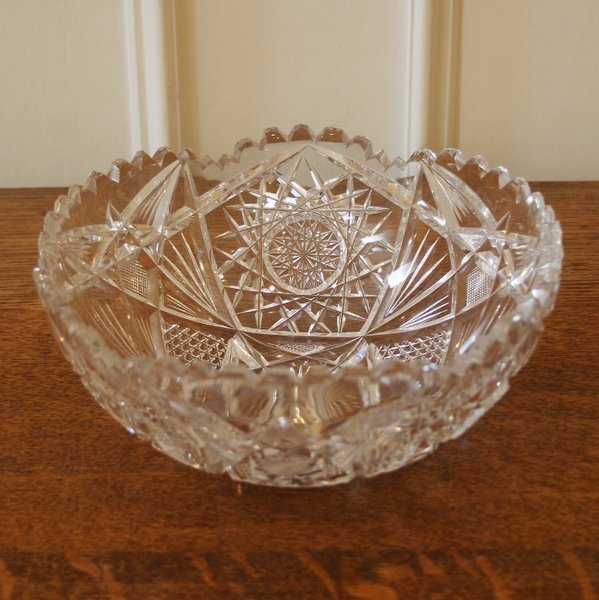 Antique Early American Brilliant Clear Cut Crystal bowl
Beautiful antique brilliant cut crystal bowl with saw tooth edge.
This bowl features a very pretty cut pattern of stars and fans to the outside which sparkles beautifully in the light as fine American brilliant period cut crystal should.
It has a very crisp ring tone and is over all in great shape for its age.
There is some chipping to the saw tooth edge which is very common and normal in a 120 year old saw tooth edge bowl. I have tried to show the worst parts in the pictures and as you can see it is hardly noticeable and does not detract from the beauty of the bowl.
Dimensions: height 3 1/2", diameter 8 1/4".
Shipping within the USA only
A $15 shipping fee will automatically be applied to this item at the check out. If you plan on picking it up in our shop, please contact us to make your payment over the phone so we can remove the shipping cost and make arrangements for your pick up.