Antique English Victorian Hand Painted Copper Luster Jug, 19th Century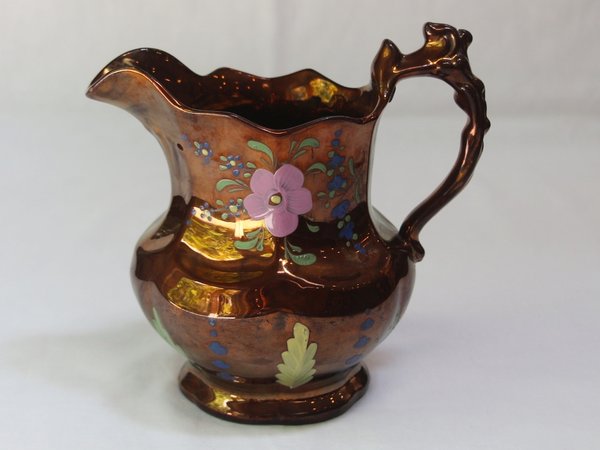 Antique English Victorian Hand Painted Copper Luster Jug, 19th Century
19th C. English hand painted copper luster jug probably made at one of the Staffordshire Potteries.

The brown earthenware body has a shiny copper luster and is decorated with hand painted pink and blue flowers with green leaves.

There is a slight chip to one of the pink flowers on one side of the jug, and beneath the handle there is an old repair. Neither of these detract from the beauty of the piece. Overall this piece is in great shape for its age.

Dimensions: height 7 1/4"; width 7 1/2".

Item #33049

Shipping within the USA only.
A $12 shipping fee will automatically be applied to this item at the check out. If you plan on picking it up in our shop, please contact us to make your payment over the phone so we can remove the shipping cost and make arrangements for your pick up.