Antique Single Sterling Silver Serving Spoon. German Circa 1905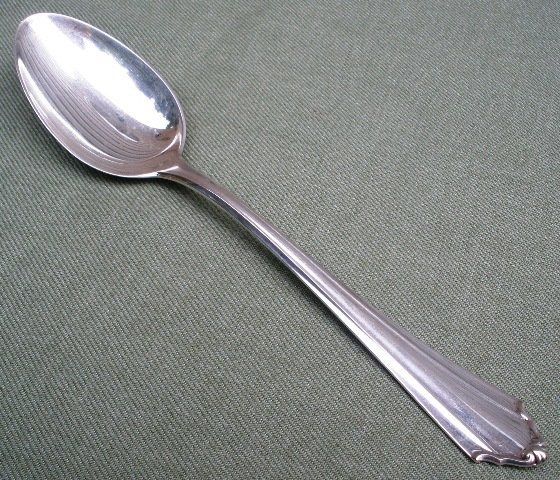 Antique Single Sterling Silver Serving Spoon. German Circa 1905
Antique sterling silver serving spoon.
This elegant spoon bears the 800 purity mark on the back which was classed as fine silver and was therefor eligible to bear the nations crescent and crown mark. Along side this is the makers mark of Bremer Silberwaren-Fabrik AG- based in Bremen, Germany. C1905.
Over all it is in fantastic condition for it's age with only some minor surface scratches from use over the years.
Dimensions: 8 1/2" total length. 1 3/4" at widest part of spoon bowl.