Pair of Antique Cut Steel On Leather Shoe Clips. C. 1900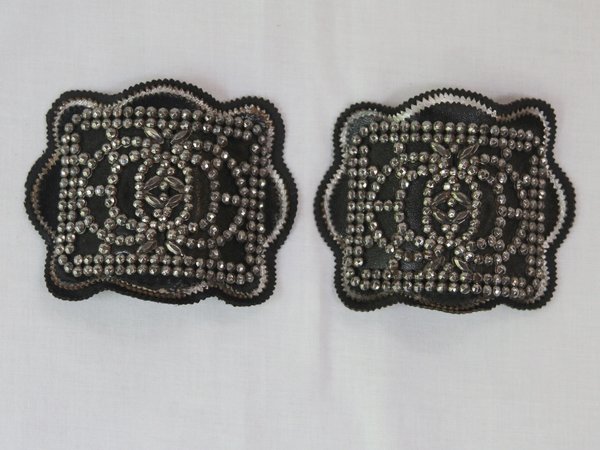 Pair of Antique Cut Steel On Leather Shoe Clips. C. 1900
This beautiful pair of antique Cut Steel on Leather shoe clips, which have the "Holfast" mark on the underneath, date back to C. 1900.
The decorative set has an intricate design made of steel cut rivets, mounted on three layers of black and silver leather.
The metal clips do have some minor rust and scratches, which can be seen in the photos, and is only to be expected in a vintage piece of this age. Overall, they are in excellent condition, with no missing pieces.
Dimensions: length 3", width 2 1/2".
Item #COS042
Shipping within USA only
An $8 shipping fee will automatically be applied to this item at the check out. If you plan on picking it up in our shop, please contact us to make your payment over the phone so we can remove the shipping cost and make arrangements for your pick up.