Vintage Glass Table Lamp, White with Gold Flowers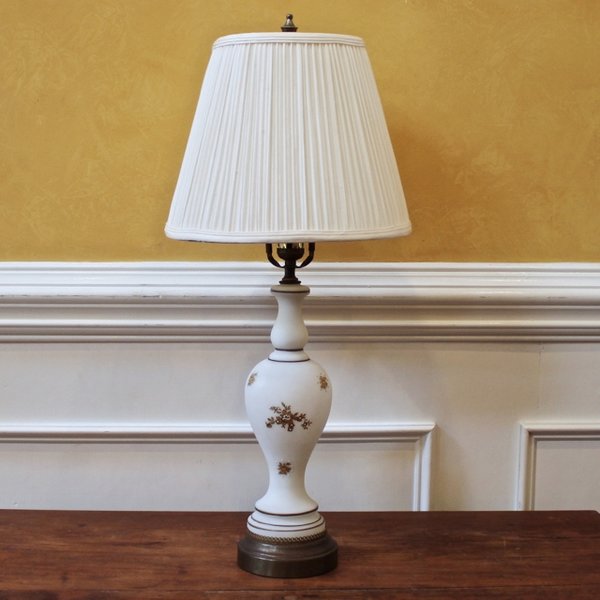 Vintage Glass Table Lamp, White with Gold Flowers
Vintage white glass table lamp decorated with golden flowers and standing on a filigree aged brass base.
The over all condition of this pretty lamp is excellent with only some aged wear to the brass base which is shown in the pictures and only adds to it's character and charm. It is in excellent working condition.
Lamp shade is not included.
Dimensions: total height 28", diameter of base 5 1/4".
Item #GY596
A $15 shipping fee will automatically be applied to this item at the check out. If you plan on picking it up in our shop, please contact us to make your payment over the phone so we can waive the shipping cost and make arrangements for your pick up.