Vintage Gold Imari Dish, Bowl, Hand Painted, C.1950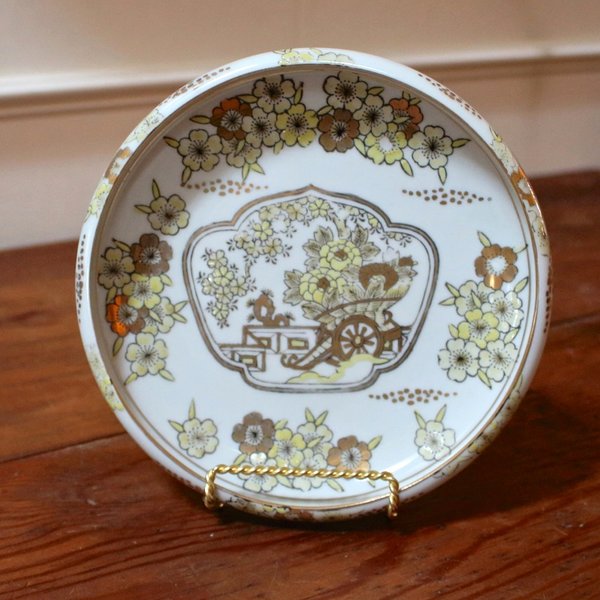 Vintage Gold Imari Dish, Bowl, Hand Painted, C.1950
Vintage hand painted 'Gold Imari' dish or bowl dating back to C.1950.
This pretty dish features an oriental style pattern of enameled gold and yellow flowers.
There is some surface chips and wear to some of the flowers but as you can see from the pictures it still shows well. Aside from this it is in very good condition with no cracks, crazing or repairs.
Dimensions: diameter 7 1/2", height when laying flat 1 1/2".