Vintage Grey Luster Stoneware Sugar & Creamer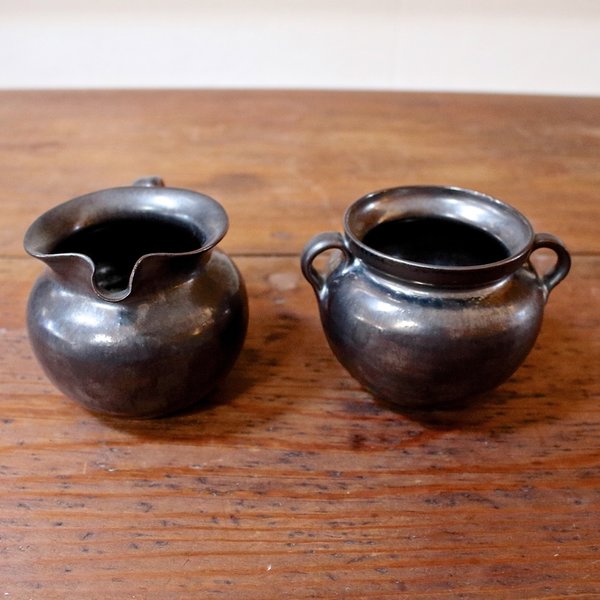 Vintage Grey Luster Stoneware Sugar & Creamer
Vintage sugar and creamer with a pot belly shape and grey luster finish.
Both sugar and creamer are in excellent condition.
Dimensions: creamer width from handle to pot belly 4 1/2", sugar width from handle to handle 4 1/2", height of both 3".
Item #GY907
SHIPPING within the USA only.
A $9 shipping fee will automatically be applied to this item at the check out. If you plan on picking it up in our shop, please contact us to make your payment over the phone so we can remove the shipping cost and make arrangements for your pick up.