Vintage Pink Hocking Glass Candle Holder. Lace Edge Pattern C.1935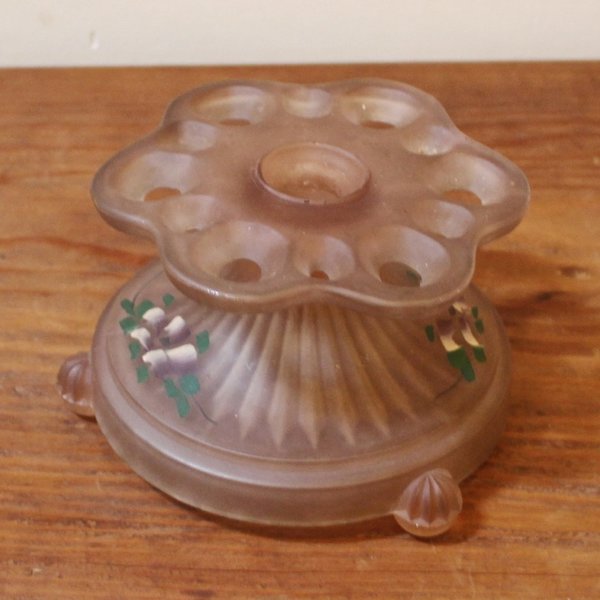 Vintage Pink Hocking Glass Candle Holder. Lace Edge Pattern C.1935
Vintage pink glass candle holder by Hocking Glass Company in the Lace Edge pattern C.1935.
This pretty pink frosted glass candle holder features hand painted flowers and stands on 3 ball feet.
There are a few tiny flea bite chips on the under side of the base which is only normal in old glass. Aside from this it is in excellent condition.
Dimensions: diameter of base not including feet 4 3/4", height 3 1/8".
Shipping within the USA only
A $8 shipping fee will automatically be applied to this item at the check out. If you plan on picking it up in our shop, please contact us to make your payment over the phone so we can waive the shipping cost and make arrangements for your pick up.